Buying real estate property is often the most important transaction in a lifetime as it usually involves us for a long time. Therefore, one should have all the available assets in hand and look for support from a real estate specialist who can help you avoid problems or even serious disappointments.
Buying a house or an apartment in order to live there alone or with one's family is often a fulfillment of long-term dreams and, at the same time, it can be a promise of starting a new life. The beginning of the road is a source of pleasure and excitement – searching for available real estate properties, discussions while viewing the photos, visiting selected venues to imagine what it would be like to live there, etc. However, regardless of the available time and funds, it often happens that the entire process gradually becomes discouraging and confusing even for the most persistent and motivated ones. The reasons can be of various nature – endless and unsuccessful visits to see subsequent venues, a prospect of a loan that is higher than planned or doubts regarding the constantly changing regulations, etc. To avoid stress associated with such transactions, especially when buying a property for the first time, it is worth using common-sense advice.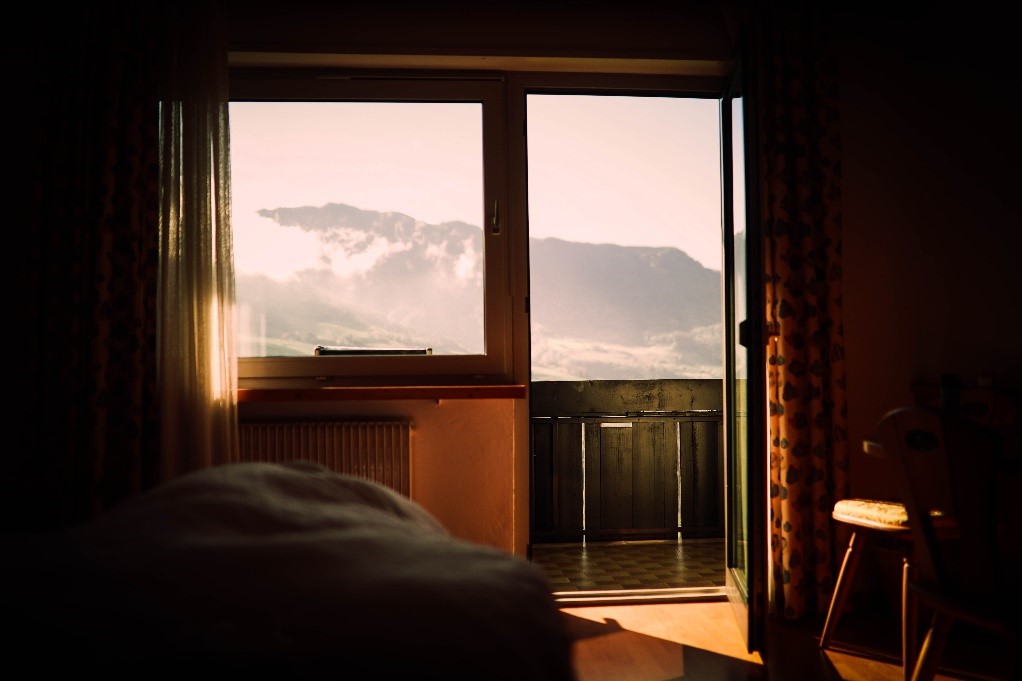 How to find the right real estate property
To save yourself trouble and keep calm, it is best to start by identifying your actual needs. Once your needs have been defined precisely, it will be possible to eliminate anything that does not meet them in a more efficient way. Most people start by enthusiastically browsing online offers of real estate properties for sale. The dream apartment must definitely be out there! However, a few weeks later and following several unsuccessful visits, there comes discouragement and slight insecurity: "Will I be able to find what I am looking for, in the location I want and for the price I can afford to pay?" Furthermore, when you also need to find the right property quickly for a variety of reasons, the issue becomes urgent.
Transaction
Once the dream home is finally found, it is high time for the next step. Usually the price turns out to be a little too high, and everyone knows that you have to try to negotiate the price! The negotiation stage begins – it is potentially difficult because not everyone has negotiation skills or specializes in the real estate market and, in addition, vendors also have their own strategies. Long correspondence with the vendor, endless calculations and endless thinking day and night. Once the agreement is reached on the price, it is high time for the preliminary contract and then signing the sale act at the notary's office. There are certain legal obligations associated with these stages, requiring tiresome search through professional websites where an amateur will not easily find the required information.
Loan facility
Paying for the real estate property by cash is a rarity or even an exceptional situation. After thoroughly counting all the available funds and getting rid of the illusions about a potential inheritance or pay rise at work, it quickly turns out (usually already at the beginning of the entire process) that a loan will be necessary and often it turns out higher than initially planned. At that moment another path is started – consisting in comparing bank loan offers, their interest rates and other terms and conditions, which leads to further sleepless nights and wondering how long it will take to pay back the loan, taking into account the economic situation and various life unexpected surprises!
A real estate agent is a solution to stay calm
By using the services of a professional, or simply – a real estate agent who knows the industry, the prices, and often even has in his portfolio a property that already meets the required conditions, one can save time and avoid many obstacles. All you have to do is to present your expectations and lifestyle and the agent will take care of all the stages described herein above. Then, it will only remain to visit the indicated properties and let the agent negotiate the price when you find the dream place. Profits resulting from the assistance of a real estate agent usually exceed the cost of the agent's commission (charged when the transaction becomes final). They include, first: saving time thanks to the agent's knowledge of the various stages of the sales process; higher compliance of what can be found with expectations thanks to the agent's vast contacts and portfolio; lower purchase price owing to the agent's negotiating skills and knowledge of the industry.
Read also: Selling a real estate property is not an improvisation. Take an advantage of the assistance and advice of a real estate agent
 The network of agents cooperating with us will let you find your dream property!
Do you want to buy your dream real estate property without any stress or loss of time? Don't you have time to browse through real estate sale offers? Take advantage of the support of an agent cooperating with us!
Real estate agents who cooperate with us assist our clients with their experience. We selected them because of their professionalism and recognition they enjoy in their region. Just a few clicks are enough to get their assistance, tips and advice on buying a property. A professional real estate agent provides quick and precise answers tailored to the customer's needs.
Read also: Determine your needs before purchasing a property!
How to do it? (Do not worry, it is completely free of charge!)
Start by creating an account on Lookmove. Then define notifications by setting search criteria (area, property type, location, etc.). After defining the notifications, you can send a request for help to the agents cooperating with us just with one click. One of them, operating in the area covered by the search criteria, will contact you within 48 hours by e-mail or phone to assist in the purchase process. In order to determine the terms of cooperation and increase the chances for finding a suitable property, you can sign a brokerage agreement.