Before proceeding to formalities related to the purchase of a real estate property, search and discussion with family give yourself time to determine your actual needs before you purchase a real estate property! After having decided to buy a property, some customers quickly calculate their financial capabilities, choose three or four properties, view them and take the decisions quickly, risking that they will notice their mistake a few months later. Others waste months thinking – they draw up long lists of criteria, view dozens of properties, and overwhelmed by the excessive amount of information they cannot undertake any decision. To be effective and avoid disappointment, take some time to think about your actual needs.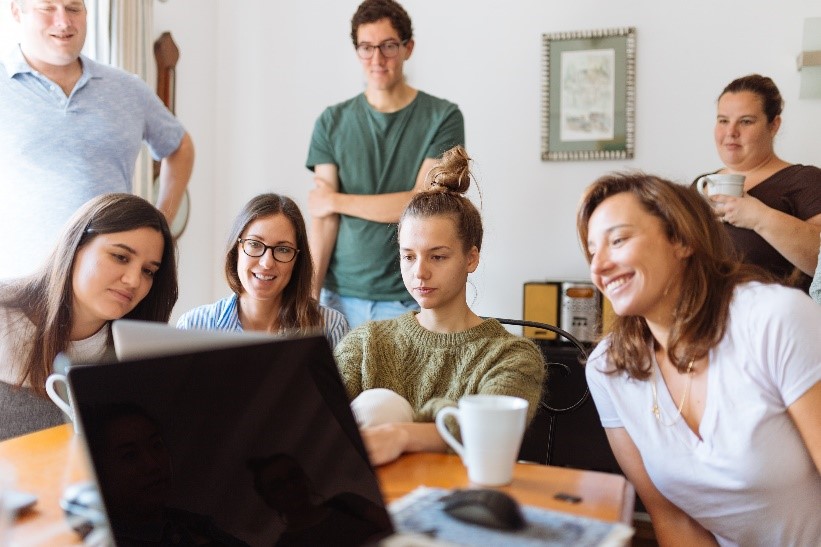 A house with a garden or an apartment? In a brand-new or an old building? If you are not absolutely sure of a specific choice, it would be reasonable to think it over.
If one says "a house", it generally means an independent place to live, larger than an apartment and surrounded by a garden. Maintaining a house, especially an old one, can be very expensive or can easily disappoint you, especially if DIY or lawn mowing is not your favourite pastime. Moreover, you would also probably have to live outside the city because houses are rarely located in the city centres. Whereas, if you are bored in the countryside or in the suburbs, if you like the city buzz, and a balcony or terrace is enough to satisfy your thirst for a flowery spot, and if a shared entrance, elevator or corridor do not bother you, then an apartment seems to be the best choice. You will not have to deal with maintaining the premises outside the building; however, you will have to pay for joint ownership, which sometimes can be quite expensive.
What are your needs? What are you ready to give up?
When you want to buy a real estate property to live there, you have a picture of a dream home, and then the market reality brings you down to earth. To prevent disappointment and gain efficiency, carefully calculate your budget, think about your lifestyle and create a list of your priorities, taking into account the members of your family. Already at the beginning, determine at which point you could give up. Be ready, if needed, to give up some priorities if finding the perfect place for living gets difficult. Here are some topics for reflection that can help you.
Specify the geographical area where you want to live: analyse the distance to the workplace, the public transport availability, the presence of schools in the vicinity, or possibly, the presence of shops, taking into account your lifestyle and / or age. Pay attention to the inconvenience, especially in regards to noise. Examine the construction plans in the area so that the beautiful view from your window is not obscured by a concrete wall soon.
Specify the number of rooms you need: naturally, it will depend on your family size and your lifestyle. How many rooms and how many bathrooms do you need? If you often invite guests, you may need a separate room for visitors. If this is not the case, such a room will be unused most of the time; however, it can still be used as your home office.
Do you want to have space outside? A garden, a terrace or a balcony? Large and beautiful garden – what a joy at any age! The price for such a joy is work to maintain the garden, potentially, all the time. If you do not feel even a minimum of pleasure in growing flowers or you cannot stand the thought of mowing the lawn regularly, you will need to hire a gardener. In the case of an apartment, do you want to have a large terrace with a view, or is it enough for you to have a balcony?
Where to park your car / cars? The size of the garage or the number of parking spaces or the space necessary to park your cars outside will be determined by the number of cars the family uses.
A brand-new or an old building? Are you ready to carry the maintenance works? Houses for renovation are certainly cheaper; however, before taking a decision, assess the scope of the works to be done carefully. The cost and time of such works is not easy to estimate. Do not hesitate to ask professionals for advice. Even if you are a great DIY passionate, think about whether you are ready to spend all your weekends and holidays, sometimes for long months, to bring the purchased apartment to current standards and your own taste. If you buy an apartment in a tenement house as joint ownership, pay close attention to the condition of the common premises. The cost of the renovation that you will need to carry will increase the amount of your payables.
Determine your current and future budget and adjust your search to them. Too large, too expensive, too far, too noisy, etc. – such inconveniences can be a source of many disappointments. Carry out the cost / benefit analysis for various options you have in perspective. For example, an apartment located further from the city centre allows getting a better price that is often much lower. On the other hand, travel costs for the family will be higher.
The fact that you will know exactly your financial capabilities and your actual needs will allow you to avoid travelling to various destinations and viewing properties that do not suit you. It will also allow the real estate agent to narrow down the search area to the real estate properties that actually suit your needs. Nevertheless, remain open to new offers in every situation as there may always arise an opportunity of a lifetime.