Home staging, as popularised in recent years by various TV programmes, aims to impact the value of a property in order to speed up its sale and achieve a better price in a highly competitive market. These are marketing techniques that remain largely unknown both to the general public and to the real estate professionals. We talk to Kristina Pipkin, a home stager professionally trained in the USA.
Kristina, what exactly is home staging?
This is the art of setting up a stage for a sale of a property. It is marketing applied to selling real estates, no more no less. Home staging uses specific techniques to highlight and relook your house in order to make it stand out from other similar properties in the same geographical area, attract more visitors and sell faster for the best possible price. The owner often develops a certain affection towards his property and this may stand in his way of seeing the property objectively through the eyes of a potential buyer. The professional home stager sees the house as a product, having the goal to enhance the existing strengths and minimise disadvantages.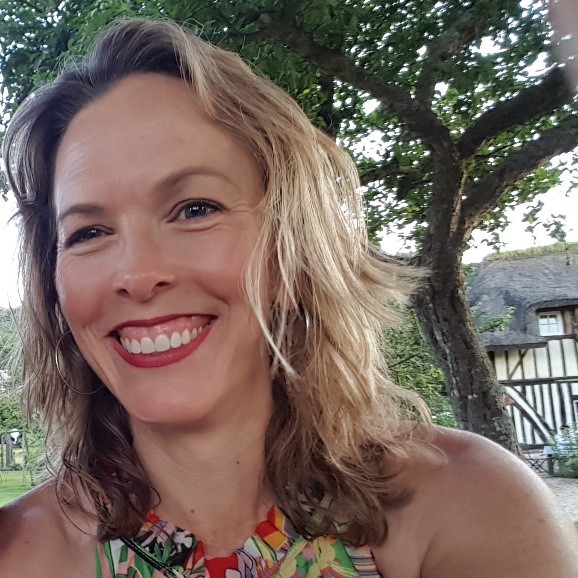 Why asking a professional to prepare the house for sale instead of doing it yourself?
As a rule, after having lived more than two years in a house or an apartment, its owner loses his capacity of seeing the state of his property objectively. He does not see all its imperfections and it is hard for them, with some exceptions, to prepare his house for sale in an optimal manner. The first thing to do is to create an emotional distance in order to see the bigger picture not limited to only financial aspect. My job is not about hiding imperfections but about making the buyer appreciate all the qualities of a property in question and, by placing a great deal of value on presentation and good looks of the house, about creating a « love at the first sight » effect by the buyer. One should not forget that 90 % of potential buyers will view the photos available online on the property portals where most often each house needs to compete with many others. You need to seduce your potential buyer to make him move in.
What is the reaction of real estate agents to your services?
Usually, when a house doesn't sell during the first two months, the real estate agent suggests lowering the price in the hope of attracting new visitors and buyers. There is however another way, still not fully understood by the professionals, which is to showcase the positive features of the property in order to sell it for the best possible price. The house staging professional, whose remuneration is most often based on the selling price, represents a rather small investment considering the potential profits. The benefits from requesting assistance of a professional home stager as compared to the strategy of lowering the price may be significant. Some of the real estate agents tell me: "my clients never ask me to promote their house". It is quite natural since they are probably unaware of how much this could help them to sell their property faster and for a better price.
Better price? Do you have numbers?
When the owner invests between 1% and 2% of the value of his house into home staging, the return on his investment is of 8 to 10 %! For example, a house valued for 500.000 CHF after investing 5.000 CHF into home staging may bring 40.000 CHF more, or better to say in addition. The international study of Home Staging Resource (HSR), conducted in 2018, shows that out of 4200 houses « relooked » by the home staging professionals, more than a half was sold 10% more expensive than the neighboring properties without home staging services. It is a relatively low investment which may bring good results rapidly. It's pure economics. When you improve a product, you increase the demand and therefore the price. According to a survey by Maritz Research, an American research institute, more than 33 % of buyers are ready to pay more for a house they can move in right away and more than 35% of them declare to be willing to pay more for a house that has been relooked before selling.
What is then your goal when rearranging a house?
Most people decide within the first two minutes of entering a home if they are interested in buying it or not. Exterior, interior, everything needs to be considered. When a house is arranged in a professional manner, the buyer's attention is attracted to what is positive. I know techniques allowing me to divert attention from negative aspects (if there are any) and to create an emotion which will make a visitor say to himself "this is the place I would like to live in". Sometimes even simple things invisible to the owner can work miracles. However, I would recommend being prudent and to inquire before engaging a "home stager" as it is a new profession and not regulated one. This means everybody can call himself a professional home stager. Like in many other sectors, it is also here that the words-to-mouth information sharing is the key.
Kristina Pipkin is originally from California and lives in France (Normandy). She completed certification course in Home Staging, Redesign/Relooking and color expertise organized by the Home Staging Resources (HSR), a training center based in San Diego and accredited by the Real Estate Staging Association (RESA), the governing body for the home staging industry. She received her Master's degree in Psychology at the University Pepperdine (Malibu, California).
Her website : www.pipkin-interiors.com